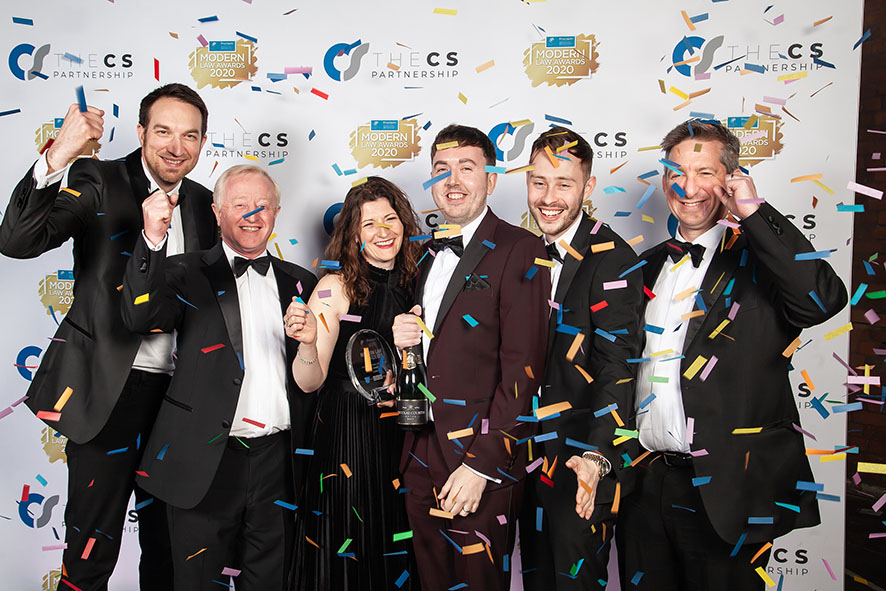 12 Feb

LawNet scoops second industry award

A collaborative approach to learning and skills development in the legal sector has won member network LawNet a coveted national award.

Named winner of the Supporting the Industry Modern Law award 2020, this is the second time the collaborative non-profit network for independent law firms has scooped the accolade in the category for organisations with up to 25 employees.

The award was made to recognise the impact of the LawNet learning programme, which allows the 2500 lawyers across the network's 70 independent law firms to access bespoke learning support in a collaborative setting, where open discussion can take place, including  its Annual Conference, which brings together around 300 delegates each November.

Through a peer-to-peer environment, the network is able to deliver events tailored to the audience and at a level that could otherwise be inaccessible to many firms, with high calibre speakers and leading edge topics covered in a programme that is mainly free to access.

Over the last five years LawNet has invested £1.1m in delivering around 270 events with more than 5,500 delegates taking part.  The wide-ranging programme includes technical legal and skills-based learning as well as business management events, all designed to challenge, inspire and motivate members to continually improve and raise the level of expertise across their firms, with topics tailored in response to feedback from members.

LawNet is a member-owned national network of 70 SME law firms located across the UK and

Ireland. The eight-strong head office team provides a wide range of benefits and services to member firms to support their business aims, with learning being a cornerstone of that package.

Pete Riddleston, LawNet's director of learning & quality, explained: "Strategically, our learning programme is focused on growing a community of learners looking to share best practice and understand the latest thinking on the challenges they face.  This demands a broad ranging programme, with topics that currently range across mental health and wellbeing, fraud and cyber security and sales skills.

"It's important we support learners at different stages of their careers as well, whether that is through commercial awareness and time management for trainee solicitors and junior lawyers or introducing new managers and leaders to the essentials of running a successful law firm."

The network previously won the Supporting the Industry award for its customer excellence programme, which supports its members through external measurement of the client experience to drive needs-based support and training.  Firms use the results of regular client experience reviews and benchmarked client surveys to improve customer satisfaction and are audited through the network's own ISO 9001 Quality Standard.

"The aim is a community of engaged, reflective learners rather than simply complying with regulatory requirements and we continually build our programmes in response to member input.  We want to inspire our members to engage with new thinking and ideas to ensure the future success of their firms," said LawNet chief executive Chris Marston.

"We know that being the best in every way – whether through skills, client service or process – is what sets LawNet firms apart and helps to keep them out in front in today's competitive market.  We're committed to developing services that help our members succeed and pooling resources enables them to achieve more in an affordable way.  That ethos is reflected in our learning provision, which is largely free as it is funded through the annual member contributions, and is regularly cited as one of the biggest benefits of membership."

Links to download pictures: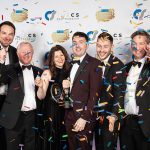 Picture caption:
The LawNet team pictured at the awards evening, left to right, George Coombes, Chris Marston, Helen Hamilton-Shaw, Graham Ford, Ross Lobley, Pete Riddleston
ENDS
For further information, please contact:
Press information:
Maggie Taylor, Prima PR & Marketing
Direct line: 0207 846 0096  Mobile: 0797 3767 602 Email: maggie@primapr.co.uk
Helen Hamilton-Shaw, Member Engagement & Strategy Director, LawNet
Direct line: 01926 834622             Email: hhamilton-shaw@lawnet.co.uk
Notes to Editor:

About LawNet
LawNet was established in 1989 to enable a collaborative, mutually-owned national network where independent law firms could access big firm resources and benefit from collective purchasing, shared knowledge, best practice and expertise. 
All members share a commitment to excellence and must achieve and maintain LawNet's own ISO.9001 standard and the associated Mark of Excellence in client service.
The combined aggregate turnover of the 70 firms comprising LawNet is currently in excess of £300m – equivalent to a UK Top 15 law firm – with members ranging from £2m to £25m turnover.
Independent research shows LawNet is most highly valued by members for delivering in six key areas – learning, networking, PII, practice development, marketing, compliance.  It currently places over £1bn worth of PII cover alone for members each year, which helps stabilise premiums for firms.