21 Dec

New President will focus on education and sustainability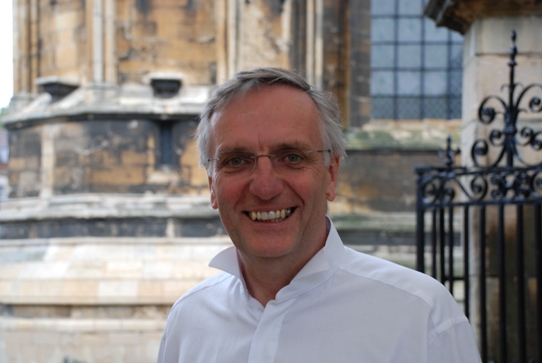 The new President of the Lincolnshire Agricultural Society is a renowned academic figure who is committed to developing education and sustainability in agriculture.
Professor David Chiddick, CBE, former vice chancellor of Lincoln University, declared it a 'privilege' to follow in the footsteps of other distinguished Presidents, who have included HRH Princess Anne and the Earl of Yarborough.
Married with three children, Professor Chiddick is now Emeritus Professor at Lincoln University. He is working with the Agricultural Society development committee to bring together the Society, University and other key partners to develop agricultural programmes in a way that best integrates education and community.  He will also be focussing his attention on driving sustainability in agriculture, a vitally important theme for the Society.
His interest and involvement in agriculture dates back 20 years to his time as Pro Vice Chancellor at De Montfort University, when he took the lead in rationalising the agricultural training on offer through the three sites in Lincolnshire – at Holbeach, Caythorpe and Riseholme.  That process resulted in the consolidation of agricultural education at Riseholme and food sciences at Holbeach, providing a springboard for the college to become part of the new University of Lincoln in 2001 and Holbeach to achieve the distinction as the National Food Manufacturing Centre.
He said: "Education on the Showground site has expanded significantly over recent years, and now brings together agriculture, countryside and community with increasing involvement across higher and further education and amongst schools.  Getting more young people involved in understanding the agricultural community in its broadest senses is crucial and we have the facilities to achieve that at the Showground."
"I grew up in an agricultural community in Norfolk and coming to Lincolnshire with its agricultural heritage was like coming home," added Professor Chiddick.  "I have been involved in the Farm Board in the county for the last 20 years and have seen major changes in agriculture during that time. As President, I am keen to see a successful County Show which drives these vital themes of education and sustainability in agriculture."
The appointment come at an exciting time for the Society, following the publication of a recent economic impact survey which shows that a massive £44m is being injected into the national economy thanks to the Lincolnshire Events Centre, which attracts over 215,000 visitors a year.
The Lincolnshire Events Centre is the Agricultural Society's commercial operating arm and brings together agricultural, educational and conferencing activities.
The £7m EPIC Centre at the Showground was opened two years ago, providing a conference and events facility, capable of hosting conferences, balls and seminars, and is designed also as an educational resource and state-of-the-art events centre for up to 1,900 people.
Environmental sustainability is at the core of these recent developments, and is a defining theme of a proposed master-plan now being drawn up for the Showground.
Also leading the Society during 2011 is John Lockwood, who continues in his role as Chairman for a third year. Master of the Burton Hunt and a former High Sheriff of Lincolnshire, he runs the family property company, Castle Square Developments, alongside the family farm.
The Lord Taylor of Holbeach, CBE, has been named President Elect for 2010.
ENDS
559 words
Media enquiries:
Laura Luty at Lincolnshire Events Centre inc Lincolnshire Agricultural Society
lluty@lincs-events.co.uk – 01522 585501
Maggie Taylor at Prima PR
maggie@primapr.co.uk – 01400 251557 / 0797 3767 602
Editor's Note:
Lincolnshire Events Centre is a major national conferencing venue, home of the Lincolnshire Show and the groundbreaking EPIC project.  Just outside the historic city of Lincoln, the Centre hosts events for 10 to 10,000 visitors on its 200 acre showground site and 3000 square metres of indoor exhibition and venue space.
Outdoor events include the flagship Lincolnshire Show, antiques fairs and horse trials, attracting over 200,000 visitors each year. Under cover, there are exhibition halls and conferencing facilities, including the recently completed EPIC centre, the second largest purpose-designed showcase for environmental technologies in the UK, it enables event organisers to reduce, monitor and offset their carbon footprint.